You might already know that Russian is a difficult language to learn. The pronunciation is too tricky. It may even seem that there are no similar sounds in Russian and English at all. However, the deeper you dig into the nuances of the language, the more beauty you see. To quickly answer the question of how to say "good evening" in Russian, here's the translation: "Добрый вечер" pronounced like "Dobryy vecher". Yes, you are right, it is easier to translate "good evening" to Russian than to actually pronounce it. Now that you know the expression, you need to learn the appropriate way of using it.
It may seem that the expression is as neutral as can be. So, you might think that it is appropriate to use it whenever you want. However, there are some nuances to its usage. This form of greeting is rather formal. Therefore, it is suitable to use when you are not in a close relationship with someone. Use it at work, with someone you've just met, or when giving a formal presentation or speech. In other words, friends rarely use the expression to greet each other. Instead, you might hear them say "Привет" ("Privet") which simply means "Hello".
When we talk about formal and informal forms of the Russian language, you will need to dedicate a lot of time to learn all the important aspects. You will find many online communities that discuss the nuances of informal Russian as its vocabulary transforms and grows very fast. As it is in the case of any other language, expressions appear indifferent subcultures, professions, etc., and then become extremely popular. Therefore, if you are interested in mastering this language, use all kinds of additional resources to stay on top of the new expressions and words.
Understandably, it might be challenging to keep track of all the upcoming changes in the Russian language. Therefore, if you need assistance from our talented translators, we are here to support you. You can place an order at any time as our company works around the clock. We cooperate with native speakers and linguists from different countries. You will find a suitable translator to answer all of your questions here. We test the skills of the translators before we start cooperating with them, All the applicants have to pass several writing tests to demonstrate their qualification. When you turn to us to get an accurate translation, you can be sure to find the most experienced translator.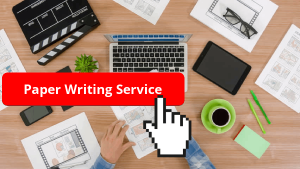 We want our clients to feel safe when using our services. That is why you can see that we offer numerous guarantees. Their purpose is to make sure that no matter what might go wrong, our company has a plan of fixing it. For instance, you can use the option of free revisions to get the Russian translation that meets your requirements. If you've spotted some inaccuracies, just ask your assistant to look into them and make the necessary changes. This option is free of charge and has the goal of delivering the perfect translation to you.