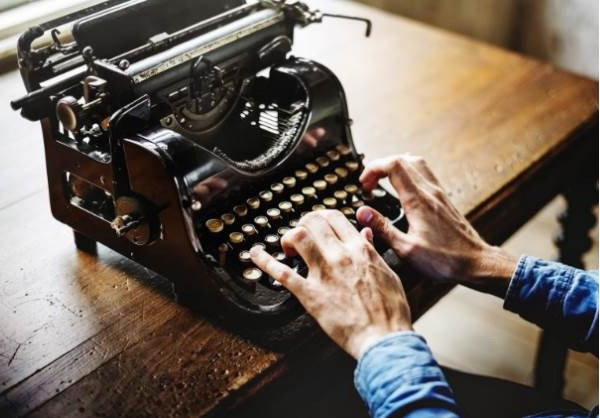 Page Content:
If the first association you have when seeing the three letters C-A-T is a fluffy adorable creature, you are definitely not a translator. Professional translators would immediately think of the Computer-Assisted Translation. CAT tools help you increase productivity a lot. Choosing the right one might be challenging and we want to help you.
How CAT Tools Can Help You
You can work with a great amount of information, cooperate with colleagues, be consistent, and analyze the final results. One of the special features all online translation tools have is a translation memory. Several translators can work on one text and use the input of each other. You'll know the exact word your colleagues used to translate a particular term.
You can also add some of the frequently repeated words and phrases to the CAT tools memory and you won't have to type them in anymore. You'll be able to focus only on the translation process. It's also much easier to calculate the price of an order using online translation tools. They will make a thorough analysis of a source text and help you charge a reasonable price for it.
The review process will become a piece of cake. It's much more efficient to compare your translation to a source text when you have both columns simultaneously on your screen. And CAT tools give you an opportunity to do so. Now that we know about the advantages of the CAT tools, let's find out more about each of them.
With a great abundance of the CAT tools available today, it's pretty easy to get lost. We've gathered the best tools for you and categorized them for your convenience. Choose the category you like most and check all of the possible options.
Top Free CAT Tools
Not all of the CAT tools will cost you a fortune. You can find some pretty effective ones to use for free. They probably suit best mostly freelance translators who only start getting to know various translation tools.
OmegaT.org is very easy to learn, works fast and almost never crashes (one of the most important features). It has all of the basic functions of online translation tools including spell and grammar check. You can add some functions using scripts as well. The absence of shortcuts for placing glossary matches and constant difficulties with merging and splitting the segments make the translation process not so comfortable as you might expect it to be.
MateCat.com helps you work faster by giving you a perfect base of quality automatic translation. Its large collaborative translation memory guarantees you from 10% to 20% more matches than any other tool does. You can have total control over the translation process and be sure to meet your deadlines. Its only drawback is a limited number of functions. Otherwise, it's a perfect tool for a professional translator.
GT4T.net is a great free tool that lets you use DeepL, Google, Microsoft Translator, and Linguee dictionary without a browser. All you have to do is to download it to your computer and enjoy.
Poedit will be of great help for those who focus on websites' and apps' translation. It will help you to work faster with the translatable content in localization files. The developers of this tool underline that design was not their priority because they focused mostly on the translation process itself. There is a built-in translation memory to improve the speed of your work. Poedit also has checked your translation to make sure there are no common problems like adding an unnecessary symbol.
There is no need to install Zanata on your computer, all you need is a web browser. This tool is perfect for localization projects and cooperation with other translators. You can explore the possibilities of a live chat room to discuss the pressing issues with the community and get a word of advice from them. You won't have to worry about the compatibility of content formats as Zanata currently supports almost all of them: HTML, subtitles, InDesign Markup Language, Publican DocBook, LibreOffice, and plaintext. It is easy to use and saves a lot of time.
Top Fee-Based CAT Tools
Although the free tools can help you a lot, the productivity of your work can be greatly increased by those you have to pay for. They have some very useful features you won't be able to ignore.
You'll love Wordfast.com if you're an MS Word fan. It has all of the Word features plus some of its own and supports a wide range of file formats. It's perfect for freelance translators and can be of help anytime and anywhere due to its cloud-based TM tool. It has MS Word-based interface which makes the translation process even more convenient and familiar for those who have been using MS Word before. One more advantage is that you can use the trial version for as long as you wish. However, there is a limit to its translation memory – only 500 segments.
Swordfish is an advanced CAT tool aimed at experienced professional translators. It gets constant improvements and the updates are free unlike for most of other tools. It has a completely reasonable price and is compatible with Trados. If you want to try something new and forget about SDL Trados for just a moment, Swordfish will be perfect for you.
Across is developed for freelancers. The main message this software-based translation is sending you is saving your money (compared to other CAT tools). There are basic (free) and premium versions. However, the speed of work is quite low because of nice but unnecessary design. There's also no option to indicate the directory where you will store all of your files.
Fluency Now is compatible with Mac, Windows, and Linux. It is also one of the affordable online translation tools a freelance translator can easily afford. There are free video tutorials you can watch to learn everything you need about the new tool faster and start working. You can also use their technical support in case you have some questions. Multiple machine translations and translation memory are all here.
Top Cloud-Based CAT Tools
You can have an internet access from almost any part of the world nowadays. That's the beauty of a freelance translator – the ability to work from any place in the world. In fact, it would be irrational of you not to try some of the web-based tools becoming so popular nowadays.
Transifex is a modern and fresh tool perfect for crowdsourced translations. If you need to translate video subtitles, your official website or its landing page, Transifex is exactly what you need. Several translators can work on your texts maintaining consistency thanks to the feature of concordance search.
Wordbee.com is a web-based platform with the goal to simplify the collaborative translation process. The implementation is quite easy. It's a cloud-based translation system aimed at improving the collaborative work of translators. Managers can get regular updates on the progress and keep the translation process under their control. However, the main disadvantages of this system are its slow speed due to the web-based platform and the impossibility to upload your glossary to speed up the process.
SmartCat offers great functionality and has probably the most powerful QC system. You can enjoy numerous check-up opportunities to make sure your text looks like the way it should. You can avoid such mistakes as terminological inconsistency, inappropriate punctuation, etc. One more useful option is that you can use ABBY dictionary directly in the editor. As usual, there are options of importing and exporting files and your personal glossaries.
Top Popular CAT Tools
Now it's time to talk about the leaders of the CAT tools market. Why are they so popular? Let's find out.
Being #1 translation software, SDL Trados Studio can afford to spend a lot of money on the improvements and innovations of their software. The bad news is that you'll have to pay a considerable amount of money for it. It's a PC-based system, so the high speed of work is guaranteed. The new version has more features for more effective translation. You can personalize the layout and make sure nothing distracts you from work. Moreover, you can now easily import the final version of the document without copying and pasting. The software became more flexible and comfortable to use.
The fact that professional translators took part in the creation of MemoQ can't be ignored. The quality and usability of this PC-based software are similar to those of SDL Trados. Only professional translators took part in its development and you can really feel it. Notably, every feature guarantees you a comfortable and safe working process. It is compatible with other CAT tools which is helpful. Moreover, MemoQ has a much more affordable price than Trados and can be a fair substitute.
In case you've been using the older version of Smartling's CAT tool before, you will be pleased to know that there is an update to it. It is a great option for big organizations and enterprises. If you are part one of them, you might be using Smartling. The new version is much faster as the new interface does not require you to click on your mouse button as often as you had to before. Furthermore, the new features also include tag handling, integrated code view, autocomplete experience in the editor, and others.
Translators' Community
ProZ is probably the most popular platform for professional translators. You can discuss any topic relevant to translation here and find the answers to your questions. There is also a nice opportunity to find a job here so check the corresponding section once in a while. It seems like you can find all the answers a translator may have on ProZ forum so use it wisely.
Although it is not a CAT tool TM-Town can be really helpful. Here, you can find new clients and manage your translations. You have the access to all of you files from any device. TM-Town makes it easy for translators to create glossaries and analyze them. Moreover, it can convert files to any format ( eg. XLIFF, XLS, CSV). Furthermore, if you work in a team of translators, you will be able to share your progress with them.
Quora is one more platform where you can communicate with fellow translators and ask them professionally-oriented questions. In addition, you can join specific groups of translators to get the answers faster. The only problem is that you might have to wait until you get the answer you need.
You can learn more about each of these CAT tools on their official websites. All of them come in hand but have some disadvantages. You simply need to choose the one you're most comfortable using. Additionally, downloading the trial versions will give you a taste of each of these tools and help you make the right decision.